3 Secrets to Falling in love with yourself & Your life
Especially if your soul is calling you to a higher purpose
FEATURED IN FOX, NBC, CBS & USA TODAY
Have You Ever Asked Yourself…
IS THIS ALL THERE IS TO MY LIFE?
WHY DO I FEEL
SUCH A VOID?
WILL I EVER FEEL
FULLY ALIVE?
if so, THIS MAStERCLASS IS JUST FOR YOU!
If you feel deep inside your soul that there is more to life than this, and you long to be fulfilled, I will inspire and empower you to walk valiantly into the LIFE OF YOUR DREAMS…
Even if you are not yet sure what that is!
In this MASTERCLASS You Will Discover…
Secrets to FALLING IN LOVE WITH YOURSELF  just as you are and REVOLUTIONIZING YOUR LIFE!
Why so many don't know their purpose and how you can wake each day with passion that FULFILLS YOUR SOUL.
The inspiration to follow your heart and do whatever it takes to ACHIEVE THE LIFE YOUR SOUL YEARNS FOR.
Clarity on what keeps you  from aligning with your own truth and MANIFESTING YOUR DEEPEST DESIRES.
Why you are feeling stuck in your life, and what is holding you back you from forging forward and making your DREAMS COME TRUE.
How to gain the confidence to create freedom to LIVE LIFE ON YOUR TERMS so you can let love and passion guide all that you do.
My signature ritual to tap into your inner power and bliss each and every day so you can BE INSPIRED AND EMPOWERED TO FULFILL YOUR DESTINY.
The truth why people read all the books but don't succeed, and how YOU can live feeling ABUNDANTLY FULFILLED AND RADIANTLY ALIVE!
HEART-CENTERED LIFE & BUSINESS EMPOWERMENT COACH
Melissa Jill, CEO and founder of "Alive with Melissa," is famously known for specializing in self-development, emotional healing and empowerment. For more than 25 years, Melissa has been and continues to be a trailblazer and trendsetter in the health and wellness industry. Her strengths include developing innovative, gentle yet powerful programs infused with self development that allow others to channel their greatest self, ignite their passion, fulfill their purpose and walk confidently into the direction of their dreams! 
I was a single mom, working very hard to make a living, to manage a household and to raise my 3 precious children on my own. All at the same time, I was searching to fill a deep void for love and belonging. I was living my life to prove myself worthy. One day I realized that because I had given so much energy trying to gain the approval of others, that I lost a part of me. Deep down I knew that I was destined for something truly meaningful, but I just wasn't sure what it was or how to achieve it. I studied books, journals and podcasts. I took courses and  went to conferences and retreats. I filled my mind voraciously with every inspirational thing I could find, but still I was not able to break through.
So I began a quest; a quest for fulfillment and joy.  I searched for meaning. I searched inward through meditation and prayer. I prayed that God would use me to make a difference.
I knew deep down that I could not do this all on my own, so I hired and worked with some amazing coaches who played a vital role assisting me in my own personal transformation.
This was when I learned that I, just like YOU, and everyone in this world, possessed gifts inside of me that only I could share. I knew intrinsically that I had value and that my fulfillment and happiness would come ONLY as I followed my heart and carried out my purpose. So I took my 25 year background in the health and wellness field; of teaching, coaching, healing and inspiring people to live their very best life, and combined it with my passion for empowering women, and I set out boldly to create my destiny!
I sought counsel and guidance, and learned how to break through from what was holding me back from acheiving my goals this far. This was key. I then hired a coach to teach me how to build and market my online premium coaching package so that I could reach the beautiful souls who I am meant to help in this world!
Now, I am experiencing life in a whole new way! My children finally have a role model in me that is healthy and whole. As I learned to trust my own inner voice, my relationship with myself strengthened and I fell in love with me. The love that I was yearning for all along was right inside of me.
I live my own life designed by ME,  filled with passion, purpose and fulfillment, which includes MENTORING OTHER WOMEN TO BUILD THEIR VERY OWN DREAM LIVES TOO! I'm doing what I AM MEANT TO DO… 
"I had the pleasure of meeting Melissa Jill last year, and she coached me through some issues that I had been struggling with. She led me in a guided meditation. I have to confess : I am usually skeptical about trusting someone I don't know, but I was immediately drawn to her. She is incredibly warm, genuine, and somehow made me feel enveloped in healing energy before we had even had a chance to start. I felt so safe and comfortable to share my vulnerabilities, and Melissa had me focus on two mantras: "All that I need is within me now", and, "I am a gift. I am a beautiful gift, just as I am." At her suggestion, I wrote these words on an index card and have carried them with me every day since. Focusing on these words and having them with me as a reminder when I need them has been extremely powerful. It has helped me countless times since then to feel 10-feet tall and confident in what I bring to the table, in any situation. I've had a few instances where these words became my golden shield to deflect feelings of not being enough, or feeling that I was being taken for granted. I have become so grounded and clear about the value I bring to a relationship – all relationships whether personal or professional. Melissa gave ME the gift… of realizing my strength, and the unique gifts I have to share, as we all do."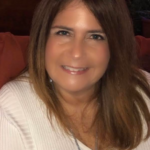 I was feeling stuck. I had lost focus, positive energy, and sleep beginning the 2nd year of running my business. I needed SOMETHING! The day I met Melissa Jill I knew SHE was what I needed. I made the decision to invest in MYSELF! The night of my very first private session I slept through the night! That had not happened in years!!! Melissa Jill is handing me tools to feel empowered by clarity, confidence, and positive energy. She is teaching me to acknowledge and sort through the chaos of life and let go of anything that does not serve my purpose. I felt better so quickly and it showed by way of CLIENTS!!! You will NEVER regret working with Melissa Jill but you may question why you waited so long. Love yourself enough to do this!
Melissa's caring and nurturing ways emanate from her whole being. Over the years, she has counseled me on my personal journey. She has helped me to find an inner peace, within myself, to navigate through the rough patches in my life. Her message to truly love yourself, comes from her heart. She has taught me to trust myself and to release the things that had been holding me back. Recently, Melissa has been coaching me on ways to fulfill my dreams of owning my own business. She has been such a role model in helping me to connect my passions with my goals, all while honoring my true self. I am truly a happier, more self assured woman since being under Melissa's guidance. I highly recommend her coaching services for both your personal and professional needs!
I have taken Melissa's yoga and pilates classes for many years. She is pure light and joy. I am grateful that I can also experience Melissa and her love for her clients through her online yoga classes.
Melissa has inspired me with hope, peace and love not only inside her Yoga classes (at Toms River Fitness) but outside the gym. I carry her passionate beliefs inside my heart always. Melissa is by far one of the most amazing people to me.
Melissa is a true gift. She is so genuine and passionate about her love of yoga, spirituality, and most of all, everyone who has the honor of being in her presence. She is the light we all need in a very chaotic world.
While trying to get through a difficult period with my husband, Melissa helped me control my mental stress. I will always be eternally grateful for her kindness and caring. Looking forward to her classes.
After being diagnosed with MS it took me years to finally make the plunge to do yoga. My yoga teacher Melissa inspired me to Start letting positive thoughts in and negative out. She helped me love myself again. Her kind spirit is genuine.
I have worked along side Melissa for 20 plus years. She is passionate about YOUR well being. Her voice is so soothing that whatever is happening in your life she will calm you with a touch and a word.
Melissa has truly empowered me. She gives us the power to accept who we are, live with a loving, kinder heart and guides us to honor our hearts. She truly has captured and accomplished the pure essence of a yoga instructor and life coach.
Melissa has taught me how to slow down, relax, and enjoy my inner peace. I have learned to love who I am, and appreciate the people who I love. Melissa is a ray of sunshine and her warmth showers all that are in her presence.
I enjoy Melissa's Barre and yoga classes very much. Melissa is so inspiring and positive that it is infectious. I will continue to look forward to each class with great anticipation of being inspired to be my best me!
Melissa brings such joy and kindness to her member based yoga sessions. I always leave feeling energized and supported, accessing new found energy and joy within myself!
Melissa Jill has been coaching me for years! I have known Melissa for 10 years now and she was a pillar of strength and guidance through a very difficult time in my life. She gave me the steps and taught me how find my own strength. Melissa has a huge heart and loves helping people. Because of her guidance, my life is changed and I am a better stronger person today.
Melissa is an incredible empowerment coach! I have known Melissa for several years. Her style is very easy to engage, and she leads with love, inspiration, passion and empowerment. She is a powerful entrepreneur and a strong leader in her community. If you are looking for a coach to provide healing, wellness, inspiration and empowerment then I highly recommend connecting with Melissa and working with her!